Art Education
---
Course Description
Drawing 1 for Non-majors

18-20 students, one semester long course
Taught in Fall 2019, and Spring 2020

Course Description:
In this course we will study how drawing has been used historically in human ontology. We will also study the epistemology, or theory of knowledge, surrounding drawing. We will do this through discussions and lectures in class.

As part of this course you will be developing your own drawing practice in part through weekly sketchbook assignments. These sketchbook assignments will be turned in at the beginning of each class, and will also be used in taking attendance. For sketchbook assignment details see the class schedule at the end of the syllabus.

We will be studying the drawings of a few artists at the beginning of each class. There will be in-class assignments that we will work on for extended periods of time. We will have some demonstrations of drawing techniques during our study of mark making, value scales, and still life drawing. We will be drawing from a live model during our study of figure drawing. Follow all the rules that we will cover beforehand when drawing from a live model. Refer to the class schedule at the end of this syllabus for all assignment details.

Our major assignments will be critiqued as a group. We will move beyond simply saying "I like" and "I don't like" and examine our reactions to each other's work. I will also conduct individual critiques for projects throughout the course.

Later in the semester you will have an opportunity to visit a museum/gallery off campus to see examples of contemporary drawing.

The end of the semester will be dedicated to your final project. Your final project will be the longest you have spent on a single drawing project. It will be something you can be proud of.

Ultimately, this class is designed to build up your foundation for your future drawing practice. I will help you in any way I can, for you to be successful in this class.
Learning Objectives

Study the ontology and epistemology of drawing.
Develop a consistent drawing practice for the duration of the course.
Learn to critique artwork in a group setting.
Survey examples of contemporary drawing.
Complete an extensive final project.

Grading
50% Work presented for critiques
25% Participation in class discussions and readings
25% Attendance, weekly sketchbook assignments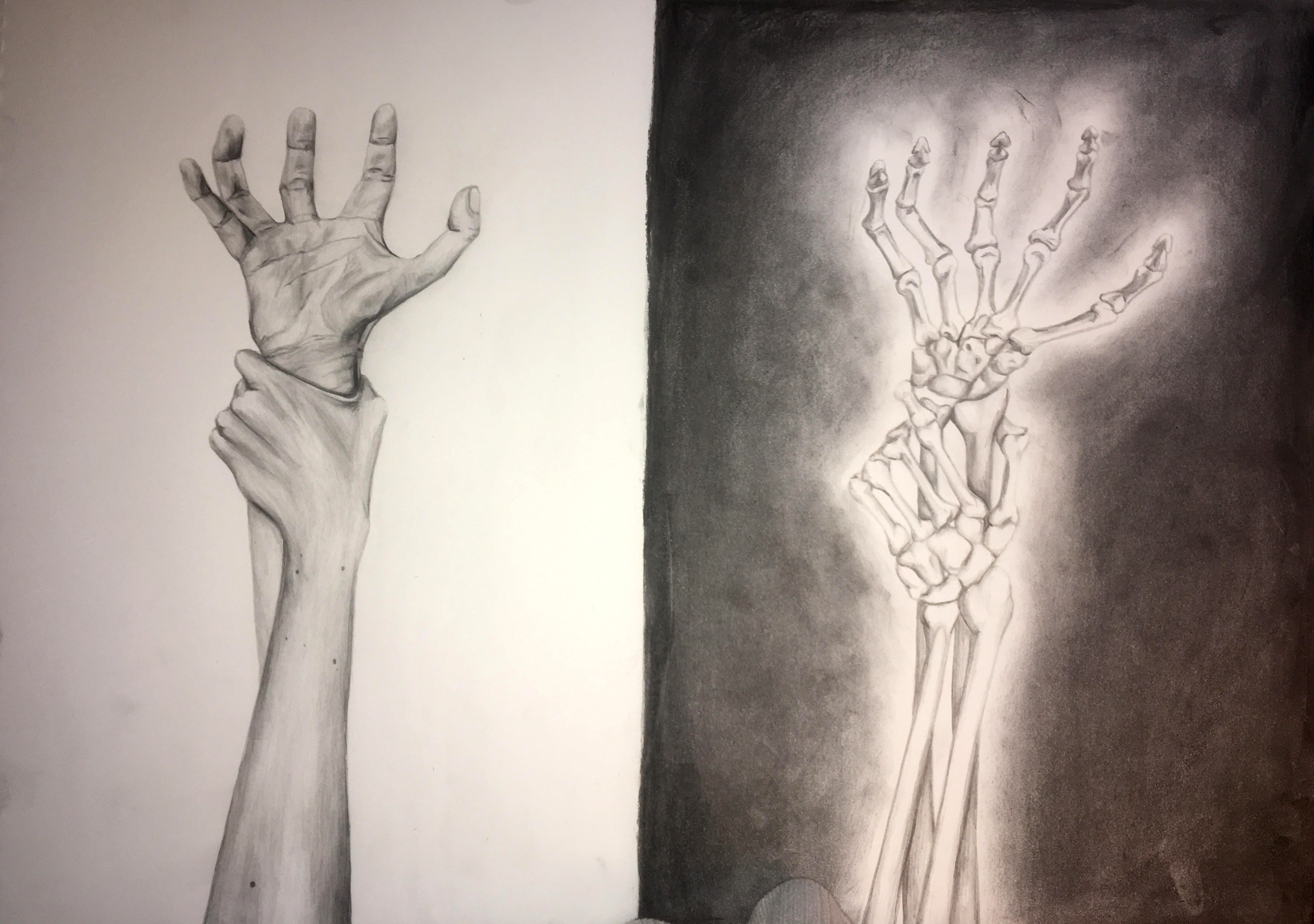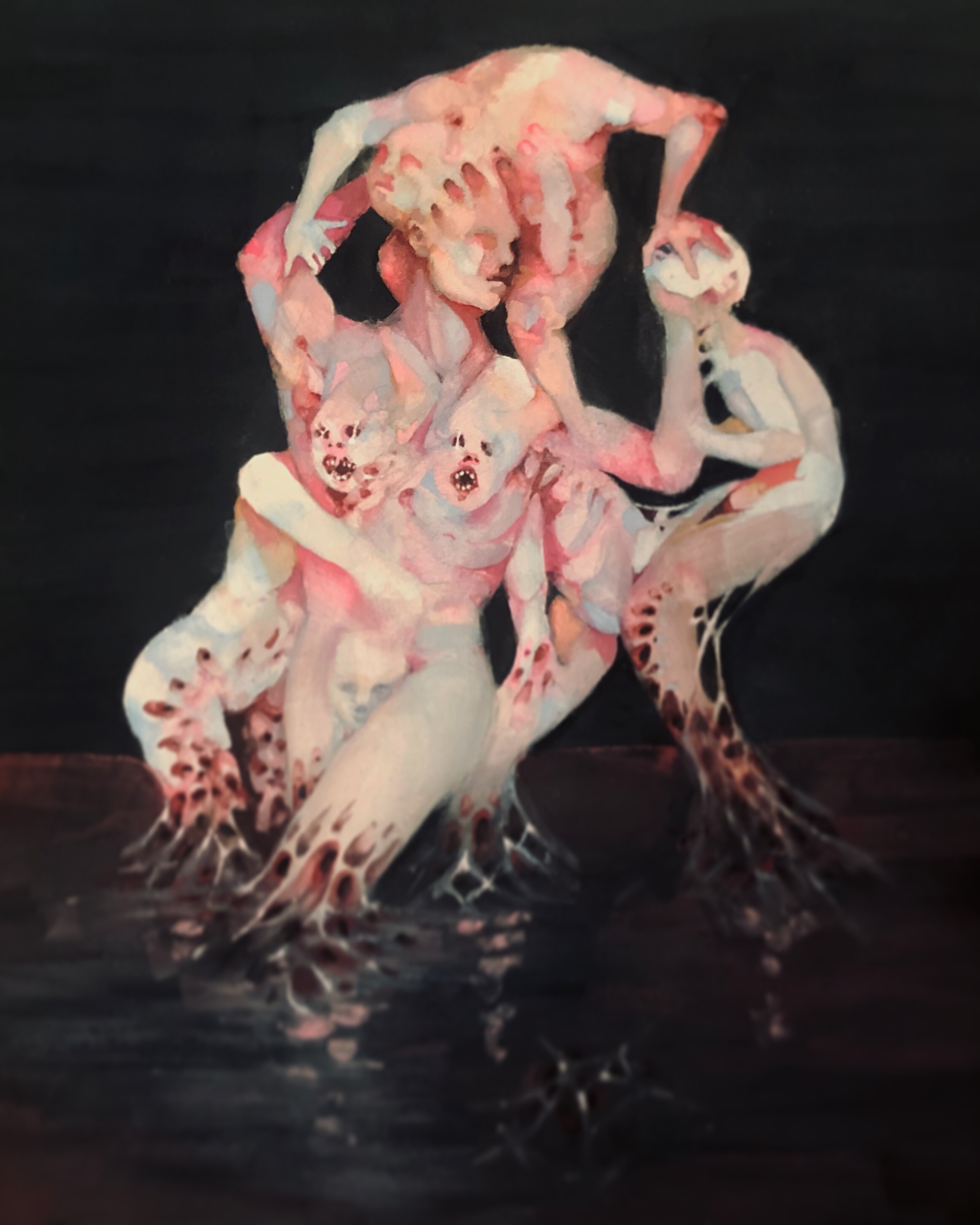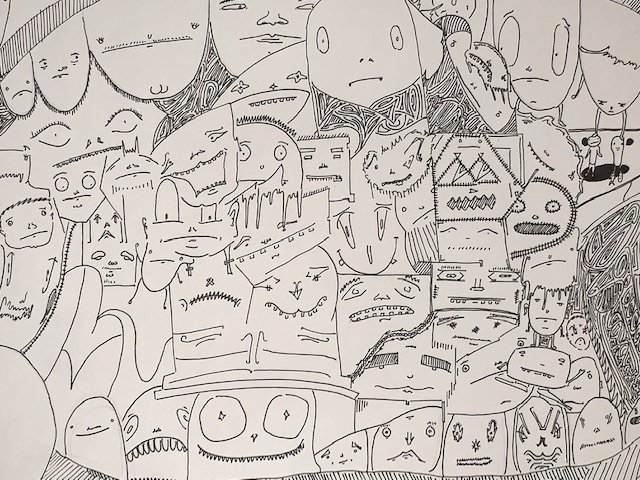 Left to right top: Clenine Anicet, Isabela Carvajal, Crystal Yu
Left to right bottom: Lucas Reeber, "Circles", Stacy Ostapovich, "Man-Man", Lily Lu, "Boy-Boy", Spenser Sookhoo-Laier, Andy V Menon
---
"M was a really cool professor. Really nice person and knows a lot about the art world! He always made a lot of jokes and kept the atmosphere of class as stress-free as possible. The way he teaches isnt like a traditional art teacher, which made the experience a lot nicer for me because I didnt feel restricted and pressured to be amazing at art."